Today my group was cooking in the teacher's lounge. We made personal pizzas and fruit smoothies. The kids loved it and I'm looking forward to cooking again next discovery day!

My 6th grade reading class has started a novel called Among the Hidden. It is a story that follows a boy who is forbidden by the government because families are only able to have two children. It is an exciting book that keeps you wanting to read more, I hope my 6th graders are enjoying it and I can't wait to get deeper into the book!!
Powered by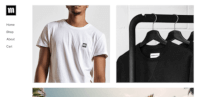 Create your own unique website with customizable templates.