In 6th Grade Reading we finished up Number the Stars and took the test! 8th Grade Finished their compare and contrast paper. Health class will be thinking of new ideas for the bulletin boards outside of the library when we return! I hope everyone has a safe and wonderful Thanksgiving break!

My fantastic 6th grade Reading class has started novel number 2! It is called Number the Stars which takes place during World War 2. The students learned background information and World War 2 and Hitler. They even got to hear my mom speak in German because German is her first language. Everyone found that quite interesting!
Powered by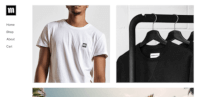 Create your own unique website with customizable templates.