The 6th graders are reading Among the Hidden, and they made posters for an event that happened in the book. They look great in the hallway!! This week we also practiced organizing topics, sub topic, and details and put them into outline form for informative writing. We had a great week, I hope everyone has a wonderful weekend!


Today was the first Friday we had a chance to run "mini" centers. One center the students played Apples to Apples, which is a great game to recognize verbs and nouns, another center students worked on subject and predicates, and the last center students made a picture for one of our kindergarten friends. They had a great time, and did a really good job!! Well done 7th graders!

Powered by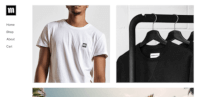 Create your own unique website with customizable templates.